Galway Counselling Services

:

 face-to-face counselling in Galway City
At Helplink, we offer a range of counselling/therapy services across Galway City and County – where all of our appointments are available in person.
We pride ourselves in offering an affordable and accessible service, without compromising on the quality of the service. Most noteworthy, our Galway Counselling Service provides top, qualified, insured and Garda vetted counsellors, who will ensure to make you feel welcome with us; at times to suit you 7 days a week and out-of-hours!
Galway Counselling Services Available

:
General Counselling
Play Therapy
Art Therapy
Youth Counselling
Couples/Marriage Counselling
Bereavement Therapy
---
Opening Times

:
9 am to 9 pm Monday to Friday
12 to 6 pm Saturday and Sunday
(Closed on Bank Holidays and Christmas/New Year's Eve)
appointment booking available 9 to 5 Monday to Friday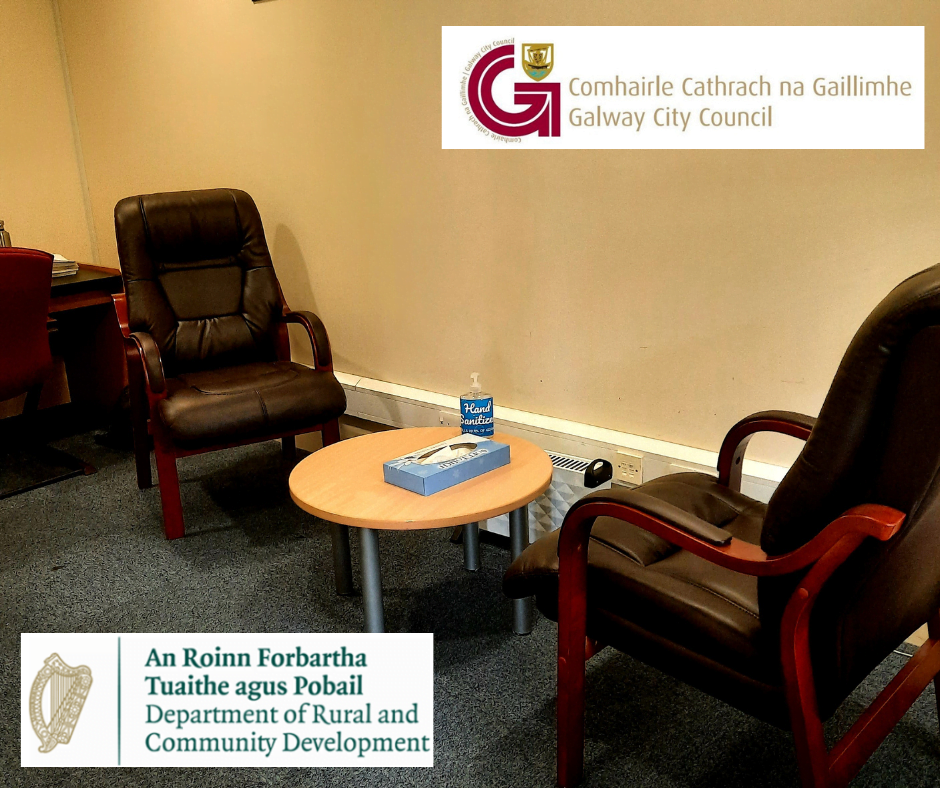 ---
Appointment Fees

:
Discounted fees available for general, addiction and bereavement counselling appointments, at the fee of €30:
a full-time (third level) student
a part-time counselling student
a part-time worker (working less then 20 hours a week),
a single parent
in receipt of a social protection payments (e.g. Jobseeker's Benefit/Allowance, Disability Benefit etc.) 

 
Note 1: you must provide evidence of your status to avail of this fee. Other specialised counselling/therapeutic services fees may vary.
Note 2: For young people (under the age of 18), the appointment fee is determined by which category their parents/caregivers fall into.
Employed Persons Fee: as a non-profit organisation we try to keep the fees for appointments as low as possible. For employed people the cost for a general counselling appointment is €65. Please ask about the fees for the other types of counselling appointments we offer, as these fees vary.
For our other counselling/therapeutic services Play Therapy, Art Therapy & Couples Counselling – please see each page for details on their fees.
We can support you if you are dealing with any of the below issues affecting your mental health:
feeling unhappy

feeling low

being constantly worried

lack of sleeping

feeling stressed and/or anxious

behaviour problems

anger issues

feeling sad

difficulty dealing with a death

being bullied/cyber bullying

feeling confused

not feeling good about yourself

lacking in confidence

and more!
PLEASE NOTE: We do not provide a crisis service, Therefore, if someone is seriously contemplating suicide or in need of immediate help, they should go to their local A&E; Dial 999 for assistance.
Please further note: if you want to cancel or postpone your appointment you must do so 48 hours in advance. Consequently, a cancellation fee may apply.
If coming to our offices isn't a possibility for you, for whatever reason, or you prefer to get counselling from your home or other private space, we also have an online counselling service.