Marriage
/
Couples Counselling Galway 

&

Online Nationwide
Helplink offers couples and marriage counselling/therapy services in Galway (City)) face-to-face.
We also offer an online couples/marriage service nationwide and internationally.
Both services are available 7 days a week and out-of-hours!
The Goal

:
The Goal of Helplink's couple and marriage counselling/therapy service is to identify stresses within your relationship. Furthermore, we want to help you to increase your understanding of yourself and your partner, and learn the patterns of interaction between you. Most of all, we want to help you to identify the patterns that are leading to problems within your relationship. As a result of these sessions, we devise a treatment plan designed to establish harmony and alleviate relationship distress.
The Objective

:
It is important to know the life you want to build as a couple. Due to this, it is our intent is to work with you to get you there. The aim of our sessions is to restore healthy functioning to your relationship. Most importantly, we want to help you, as a couple, move forward in your lives.
We have two options for couples/marriage counselling

:
In our Galway, we offer face-to-face appointments for couples.

Helplink's online video counselling is available nationwide and also internationally.
Some of the areas we work on include

:
Poor communication (tools and skills will be introduced to achieve results)

Trust issues

Lack of intimacy (tools & skills will be introduced to establish deeper levels of intimacy)

Incompatibility (issues might be explored to establish mutual goals for you to live together as a couple & family)

Spectrum of psychological disorders including alcoholism, depression, anxiety, erectile dysfunction, psycho-sexual issues etc Ref:

 http://www.minddisorders.com/Br-Del/Couples-therapy.html

Maybe you notice that things just aren't 'right', and need some objectivity to explore what's going on.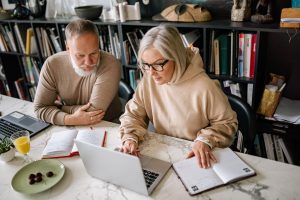 ---
Appointment Fees

:
The fee for this specialist counselling service is €80. However, our fee is €60 if both people are in receipt of full-time social protection payments or both full-time students. 
* Please note if you want to cancel or postpone your session you must do so 48 hours in advance. Consequently, a cancellation fee may apply.
---