Play Therapy in  Galway and Mayo with Helplink, is for children aged 3 to 12 years old.
>Play Therapy allows children the time and space to work out what may be troubling them; supporting each child to fulfill their full potential.
>Most importantly, it allows them to express their feelings through their most natural method of communication – PLAY.
>We believe play is one of the most important vehicles for children to know and accept themselves and others.
>The therapist creates a safe confidential space for the child to express what may be going on for them
and they will in turn support your child in finding methods to overcome any adversities.
(Please see below for information on Parent-Child Attachment Play (PCAP))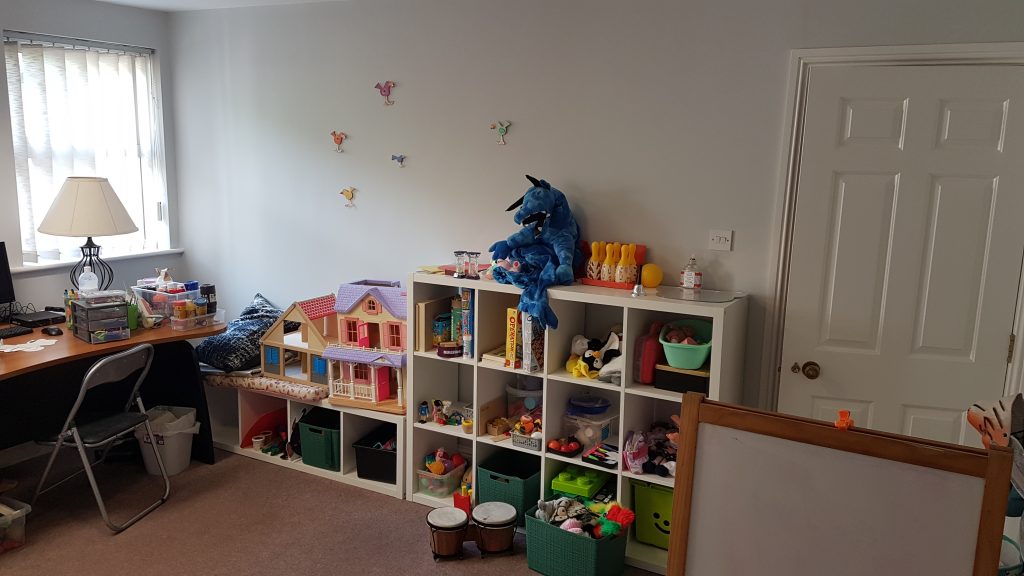 Our Galway and Mayo Play Therapy and Creative Therapy appointments are 45 minutes long.
The appointments are non-directive and non-investigative in nature. This means, the child leads the sessions and the therapist follows. In addition, the rooms Helplink provides hold the play therapy 'tool kit' which includes:
sand
clay
puppets
role play
art materials
therapeutic stories
creative visualisations
music/movement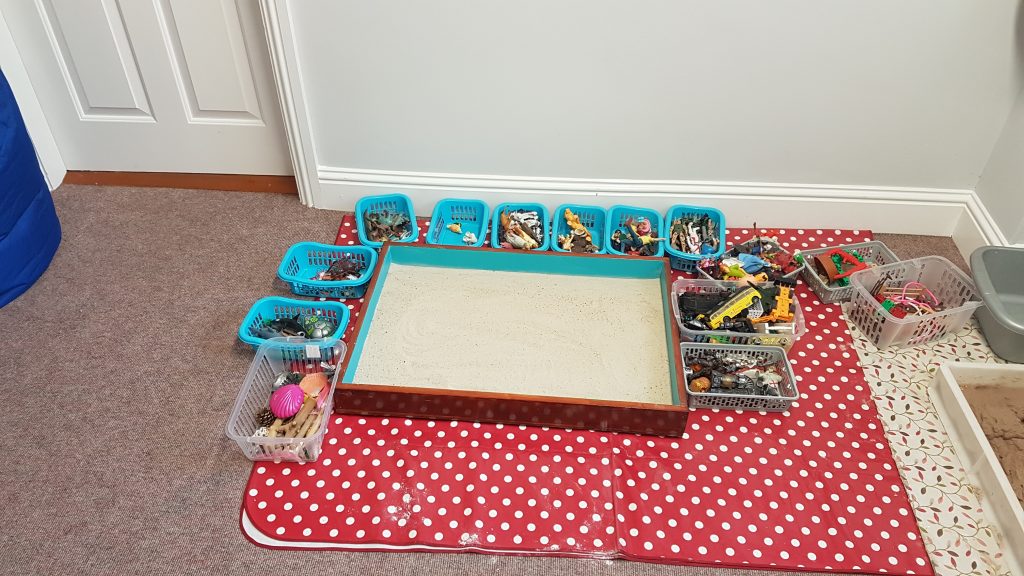 We want to make sure that all children feel comfortable at our sessions. Due to this, we encourage the child to express the negative or difficult emotions through their actions. The therapist is able to track and observe what is happening and gently guide the session when necessary. The therapist provides the space which allows the child/young person to play as they need to.  As a result, our sessions have as little limits as possible but as many as is necessary for physical and emotional safety.
Please Note: all play/creative therapy sessions are confidential. Therefore, details of the sessions shall only be disclosed in line with child protection procedures.
Galway Play Therapy Room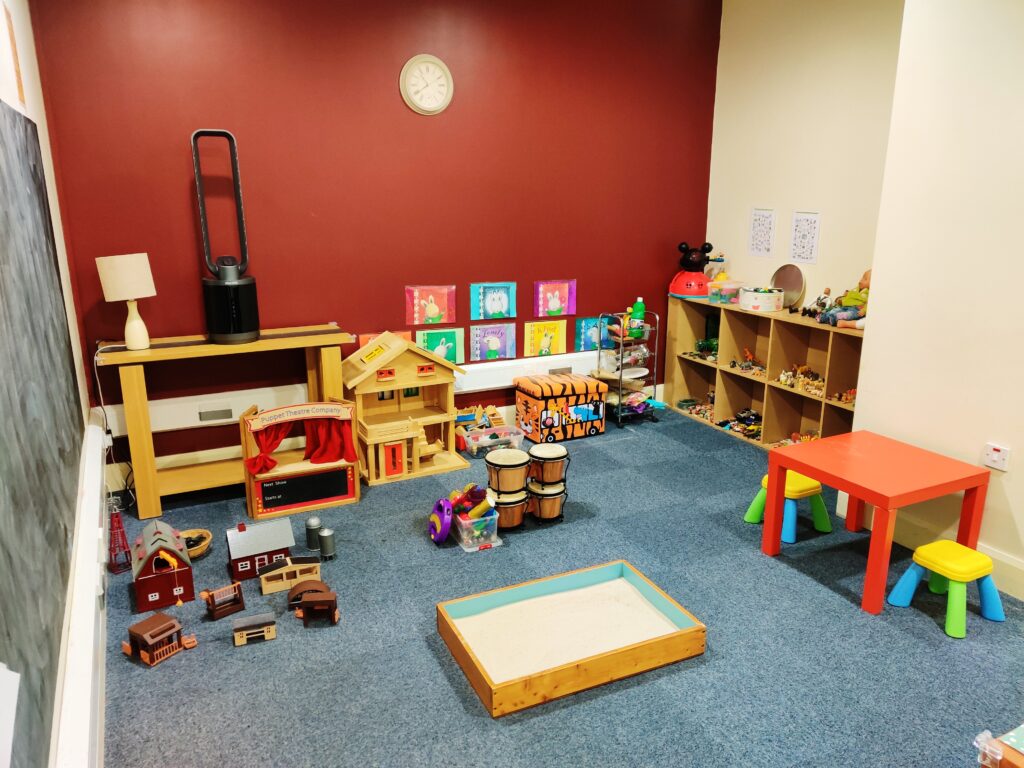 Mayo Play Therapy Room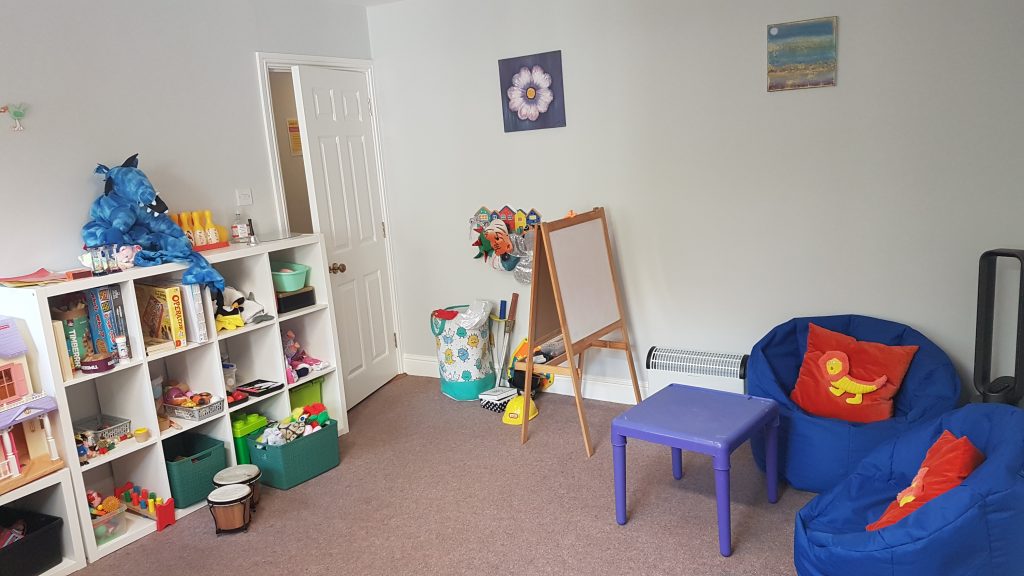 Who is this play therapy for

?
We believe at Helplink that any child over the age of 3 years can benefit from play therapy. This type of therapy nurtures creative thinking, builds self-esteem, confidence, resilience and much more. Furthermore, play therapy can be specifically used to support children with any emotional or behavioural difficulties. Ones who have suffered bereavement/loss, suffering with anxiety. Also, it can help children who are having any family issues. Naming only a few, there are a wide range of benefits for children from Play and Creative Therapy.
Creative therapy is for older children aged 11 to 15 as above this service can assist these children across multiple areas. 
Initially our play therapists contract with a child for 12 session. This is because it allows adequate time for the child to build a connection and trust with the therapist, time for the child to play out and understand their difficulties and to provide time to have a proper and positive closing.
Some children may need longer than that of course which is why parental involvement is so important throughout the process, parent reviews will be carried out to discuss your child's progress . Both legal guardians will need to sign consent prior to any play therapy sessions going ahead.
A free phone consultation is available for all parents and caregivers to see if play therapy is the right fit for your child.
Parents/caregivers are in no way obligated to commence the play therapy following the phone call but can use the phone call and play therapists recommendations to decide on whether or not play therapy is the right fit.
Parent-Child Attachment Play (PCAP)
Parent-Child Attachment Play (PCAP) helps parents to strengthen the relationship between themselves and their children through dedicated weekly play times to reduce emotional and behavioural challenges.
PCAP helps parents to manage time, environment, emotions and help their children to make helpful choices. Parents are introduced to tools to increase parental sensitivity and understanding which is proven to increase attachment security in children.
Parents and carers are often concerned about their children's behaviour and that by adopting a playful attachment approach they will somehow lose control over their family life. In fact, the opposite is true. When the parent-child relationship is working, helpful child behaviour generally follows and family life becomes more manageable which can also lead to a positive change in school.
PCAP for Parents involves sharing three key skills with parents and carers through weekly interactive workshop-style sessions across 6 weeks (or more if required). Once these skills are well-established, the parent or carer is helped to transfer them to problematic areas of home life.
Testimonials
Play Therapy for my child has been of huge benefit to her. Her anxiety has improved as has her confidence to try new things.
She also knows she had a safe space to return to with Cliodhna if she ever needs it.
Cliodhna is very professional, thoughtful and turned into my child very quickly, helping her with her confidence and communication.
Play therapy with Cliodhna has been a hugely positive experience.
Thanks to Karel's expertise and compassionate care, my child has made significant progress in their mental and emotional health. They are now more confident, self-aware and better equipped to handle stress and challenges. I highly recommend Karel to anyone looking for a play therapist who truly cares about their clients and their families
I found play therapy really helpful for my child while we were going through a lot of change. Play therapy has given my son an outlet to express himself in a safe environment which I am really pleased with. It has also given me support and advice to support my son as best as I possibly could. It's provided me with new tools for when dealing with some of my child's emotions which I struggled with such as anger. He has not had an outburst in weeks and I am truly thankful for Clíodhna. Play therapy with Helplink has helped us at a difficult time in our lives. Thanks.
My son, now 10, attended Karel's weekly play therapy sessions for a year. These sessions were a huge help in improving his emotional regulation and self soothing strategies. He looked forward to his hour with Karel every week. She is a very giving play therapist, took the time to get to know my son and his world in depth. She was very open to queries from myself and held regular review sessions for us, always taking on our concerns and thoughts on how he was doing. I would thoroughly recommend Karel as a play therapist and should the need ever arise in the future would happily bring my son back to see her. He is a calmer, more confident child after his time with her.
I did just want to drop you a quick line to say thanks for all the work you did with our son this year. He is much more content, and has none of the issues he had when we first made the referral. He still experiences big emotions, but seems better able to manage and understand them, and even better still he can now say he is proud of himself which is not something I expected. This was something he never said before and would shy away from, but he has grown in confidence over the last number of months
Our Play

/

Creative Therapists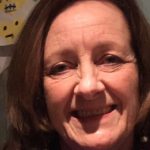 Anne Cahill:  Anne is a graduate of St Nicholas Montessori College Ireland & has many years experience working with children. She holds a primary degree in Education & Training (NUI, Galway) along with a Post Graduate Diploma in Practice Based Play Therapy, awarded by NUI Galway & the Academy of Play & Child Psychotherapy (QQI Level 9) and a HETAC National Diploma in Montessori Education, with Special Ed, Psychology & Gaeilge. Anne is a member of Play Therapy Ireland & Play Therapy International. Her work is guided by Play Therapy International's Ethical Framework. Anne is supervised, insured & Garda Vetted.  As well as practicing privately, she has worked with children in various schools, with Helplink's School Completion Programme, and with the Galway Traveller Movement. Anne is engaged with Continuous Professional Development. She is an Accredited Play Therapist and also a Practitioner in Child & Parent Attachment having trained in this with Big Toes Little Toes Ireland (https://bigtoeslittletoesirl.com). Anne's areas of special interest include working with children who are experiencing anxiety, divorce/separation, children with ASD, children with ADHD and children who are neurodivergent.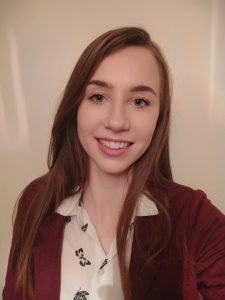 Cliodhna Hartigan: Clíodhna holds a Post Graduate Diploma in practice based Play Therapy and a Post Graduate Certificate in therapeutic play skills, both awarded by NUI Galway and the Academy of Play and Psychotherapy (QQI Level 9). She also graduated with a Bachelor (Hons) degree in Arts with children Studies from NUI Galway ( QQI Level 8 ) and is currently completing a post qualifying certificate in clinical supervision. Clíodhna is a member of Play Therapy Ireland meaning that she adheres to strict codes of practice, including carrying out clinical supervision and continuing her professional development. Having worked in the early years sector for a number of years, Clíodhna has a keen interest in early intervention and understands the importance of using a child's language 'play' within the therapy process. Clíodhna has experience working with children in both educational and therapeutic settings and has a passion for helping children to become the best version of themselves. She is available for play therapy appointments for children with a range of difficulties aged 3-12.

Karel Daly: Karel qualified as a Play Therapist and Psychotherapist from the Children's Therapy Centre (CTC) (Diploma in Play Therapy & Psychotherapy) in 2011. She is a accredited member of the Irish Association of Play Therapy and Psychotherapy (IAPTP). Karel's experience includes working with children with Autism, Anxiety, Behavioural problems and children who have experienced trauma, abuse, bereavement and loss. She also has extensive experience in dyad work with parents and children.  In addition this this she has completed a two year programme in Systematic Constellation Therapy, incorporating the traditional teachings of Bert Hellinger. Karel has also completed the Principles of Art Therapy Certificate with CTC.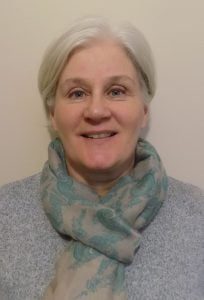 Mary Griffiths: Mary graduated from NUIG in practice based Play Therapy (QQI Level 9).  She also holds a Post Grad Diploma in Community Nursing (QQI Level 9) from Sydney University and has held many nursing roles in generalist community settings and as a Midwife. Mary's work history over time moved towards special needs education while working in Australia with a special interest in Autism Spectrum Disorders.
Mary is a proponent of therapeutic education; her blended experience of having qualified as a Child Care Educator from Early Childhood Ireland and her nursing  background complement the Play Therapists role in our challenging times. Mary sees clients from age 3 to 12 years old.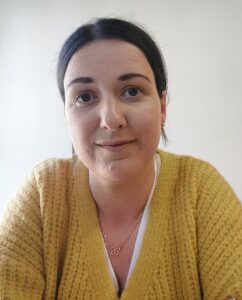 Dawn Lally: Dawn has a Post-Graduate Diploma in Play Therapy, and is in her final year of a Masters in Creative Psychotherapy with the Children's Therapy Centre. Dawn also has a QQI Level 6 award in Therapeutic Play Skills, and a B.A Degree in Economic and Social Studies. Dawn is a pre-accredited member of the Irish Association of Play Therapy and Psychotherapy (IAPTP) and a student member of the Irish Association of Humanistic and Integrative Psychotherapy (IAHIP), and adheres to the ethics of both organisations. Dawn's experience includes working with children with anxiety, behavioural issues, displacement, birth-related trauma and anger. Dawn works in a child-led way in order to respond to the individual needs of the child and works in partnership with parents to address these needs. Dawn never assumes a, 'one size fits all approach', her interventions
are informed by the specific needs of the child and family.
Dawn has spent over 15 years working with children and families in a community-based
setting, supporting families from diverse backgrounds through a broad range of challenges.
---
Fee for appointments

:
If either parent/caregiver is working the fee for one appointment is 65 Euro*
However, if both parents/caregivers (or if lone parent) are (is) unemployed or full-time students one appointment is 45 Euro
Please note: if you want to cancel or postpone your appointment you must do so 48 hours in advance. Consequently, a cancellation fee may apply.
---